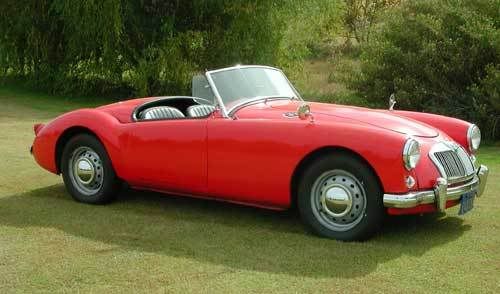 Member Since
2002
Car
Year: 1953
Marque: MG
Model: TD
Car
Year: 1957
Marque: MG
Model: MGA (unrestored)
Car
Year: 1959
Marque: MG
Model: MGA
Car
Year: 1960
Marque: Austin Healey
Model: Sprite (bugeye)
Car
Year: 197?
Marque: MG
Model: Midget (race car project)
Car
Year: 1973
Marque: MGB
Model: GT
Car
Year: 1976
Marque: MG
Model: MGB (parts car)
About
Chris has been playing with cars since he was a little kid but he didn't get his first British car until he came across a rubber bumper MGB in college. Chris has been involved in the Theatre since 1970 and is a professor at CSUB where he designs the scenery and lighting for the department's plays. He is a private pilot and enjoys playing chess, scuba diving and skiing. On the weekends when he is not zipping along twisty back roads in an MG with the BBCC he can be found zipping along twisty back roads on one of his vintage BMW motorcycles with the Bakersfield BMW Motorcycle Owners Association.
"You should never wear your best trousers when you go out to fight for freedom and truth."
- Heinrich Ibsen